Welcome to Soulful Journey
where healing mind body and spirit takes place.
---
---
I believe the first step to healing is self love
Author unknown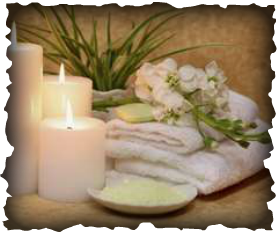 Soulful Journey is about YOU! Your Soul's journey. You taking the time to quiet your mind, your body, your spirit so your soul can heal, mend, rejuvenate YOU! I believe in the healing powers of massage. I believe when a person silences all the chatter in their mind during the time of a massage, the soul knows and does what it needs to do to heal you.

My sessions are customized to meet the needs of my clients. Every session with me will be different because your body's needs will be different. My massages are tailored to suit your individual needs in a relaxing and healing space with the intent of "Do No Harm" using only Therapeutic Grade- A Genuine oils from Young Living to ensure you are receiving the best to aid in your healing.

Come and enjoy an experience that will allow you to achieve calmness, relaxation and healing inside and
out.
---
---
Benefits of Massage
Decreases Pain
Decreases Carpal Tunnel Symptoms
Relieves Back Pain
Promotes a feeling of Well Being
Improves Circulation
Reduces Anxiety
Improves Range of Motion
---